V1 and V2 bomb sites from WW2
---
With my fascination with anything from WW1 or WW2, I was quite pleased to have stumbled across the site of a V1 flying bomb on Saturday. I was taking photographs of woodland in Kent, and the owner pointed out a large round hole in the ground. At first, it was difficult to see clearly, as there was fairly dense tree growth. But with an expert eye, he pointed out the raised edge around the hole, indicating the soil had been thrown up in a blast. This is different from ancient mines or quarries which are generally level and also haphazard in shape. It was difficult to estimate the size, but significant damage would have been caused to an urban area.
Apparently many V1 bombs fell short, either being shot down or  having flawed guidance. British news reports concentrated on the bombs that fell north of London, and combined with counter intelligence, the Germans reduced the range of these missiles, believing they were overshooting. They meant they would often fall in less densely populated areas south of the capital.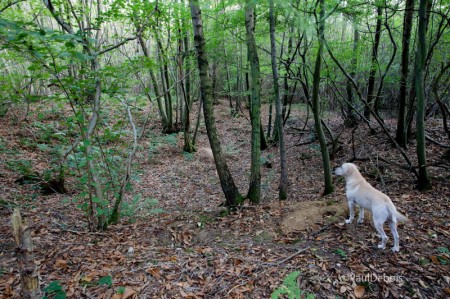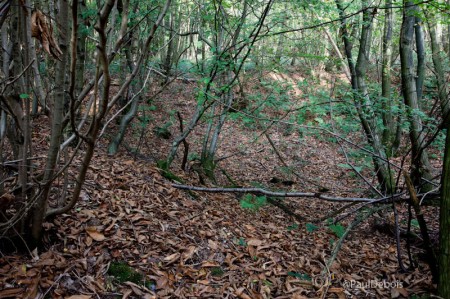 A couple of weeks ago I was cycling along Staveley Road,  Chiswick, and I noticed this memorial. It is on the site of the first V2 rocket to land in the UK on 8th September 1944. I've driven past the site hundreds of times on my rat runs, and never noticed it before. The houses have been rebuilt, though it is sobering to see photographs of the damage.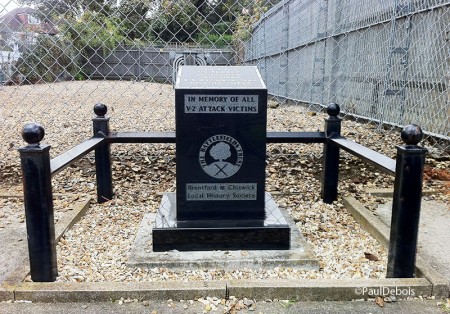 ---
---