Gardeners' Question Time Christmas broadcast
---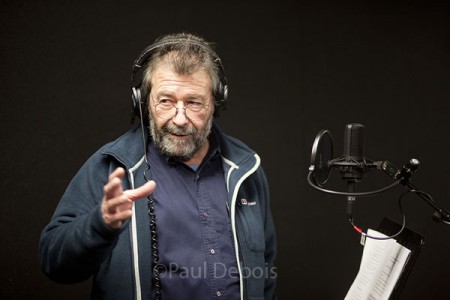 I've listened to BBC Gardeners' Question Time for years, so when recently asked by Gardeners' World Magazine to photograph the Christmas recording, I really looked forward to a behind the scenes view of how the show was put together. It was also the first time they had all panelists together for one broadcast.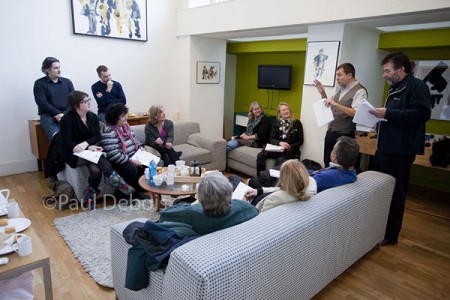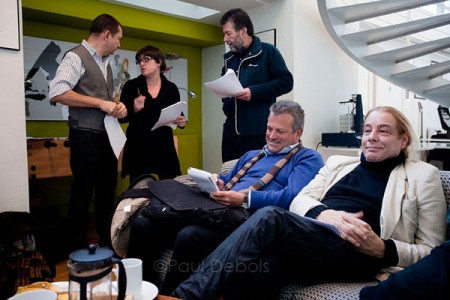 The production company's office is located in a small side road near Old Street Tube station, and like many London streets, the building numbering is a bit haphazard.  Whilst checking the address on my phone, I was approached by a very nice man who asked me, "Are you looking for something else." Previous experience has taught me not to hang around in situations like this, but strangely, I found myself saying, "Yes."
"I thought so," he replied,  "I could see your tripod – you need the first door on the right."
Somethin' Else produces several radio programmes including GQT, and is involved with many other media activities too –  so  lost photographers in Brunswick Place must be a regular occurrence.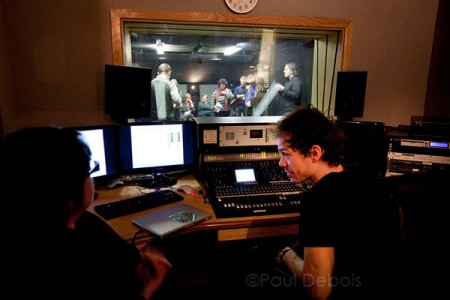 Some of the GQT team I had photographed before – either for magazine features or for my 43 Gardeners' Hands project, so I knew them to say hello to – a useful icebreaker when shooting reportage pics. The only problem was the noise of my camera – I think it was expected that the occasional clack of the shutter and mirror would disappear into  the background chatter. Obviously the sound technician was hearing something much closer to a rifle shot, so I had a tap on the shoulder from from Howard Shannon, the producer, who asked me to wait for breaks. I think every whisper could be heard. In all the behind the scenes shoots I did for Top Gear, I was never asked to stop during filming. Perhaps it was just the noisy cars!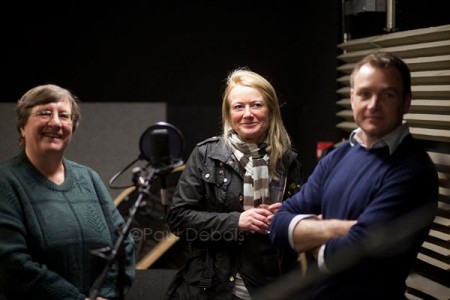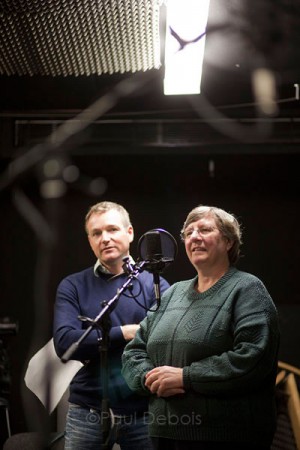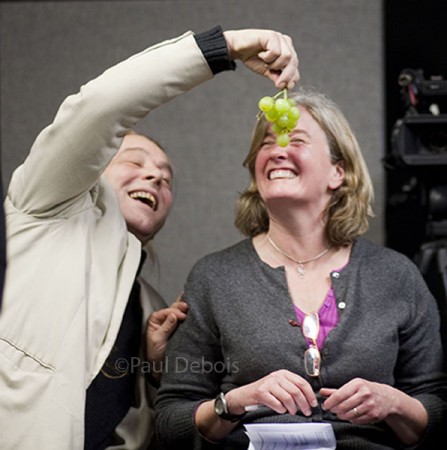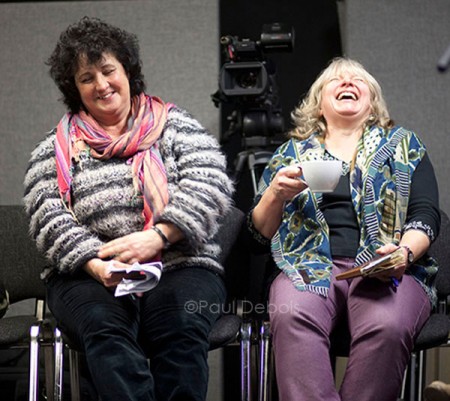 What seemed to differ with a TV recording is the speed in which it was done, and how few breaks there were. It was finished in around 90 minutes, with large chunks recorded 'live', and not many stops for errors. Eric Robson controlled the discussion with the panelists like a conductor, with answers to questions unscripted, and a queue to respond. There was a genuine air of fun which interesting to watch. The programme will be broadcast on 26th December 2010 at 1400.
---
---