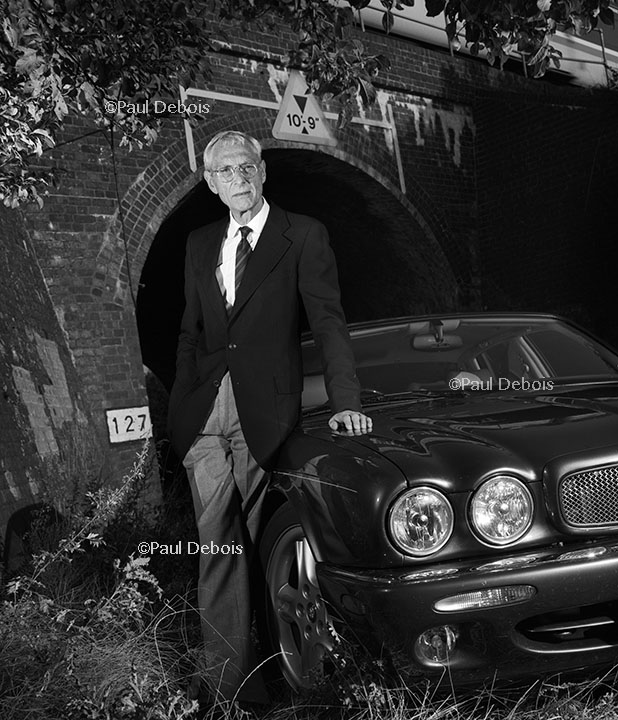 Bruce Reynolds, Great Train Robber
---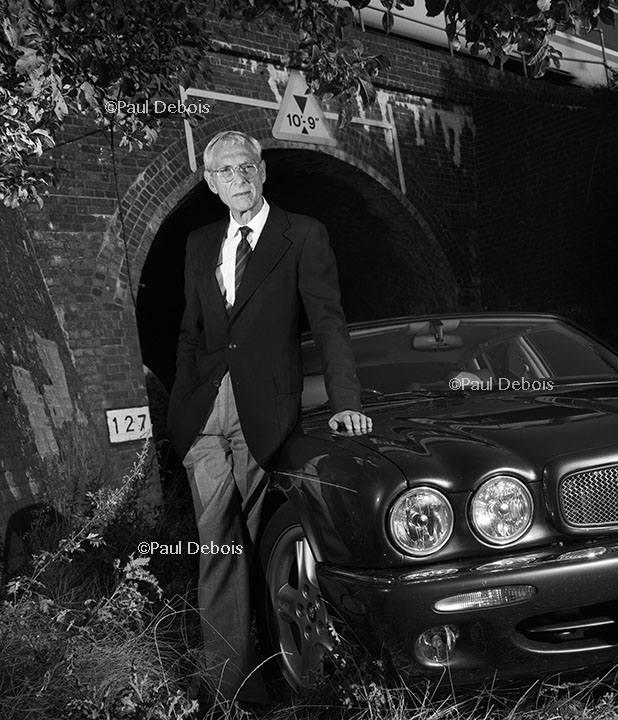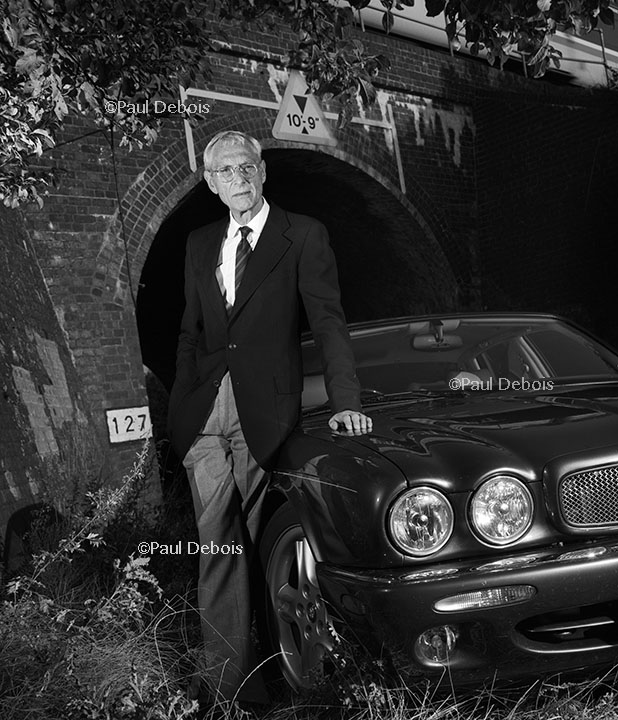 One from the archives…..Bruce Reynolds,  the mastermind behind the Great Train Robbery. I came across this shoot this afternoon whilst sorting through a couple of old negative files. From 1997, I can't remember the name of the magazine it was originally shot for. Bizarrely it went into liquidation before publication, and I had to retrieve all the film from a lock-up in North London…the only assets of the magazine I was entitled to claim back. HM Customs and Excise always have first pickings before the small folk. The story eventually appeared in The Telegraph, probably in 1998.
Taken under bridge 127, or Bridego Bridge, near Mentmore, Buckinghamshire, it is where the robbery actually took place in the early hours of 8th August, 1963.  After the shoot, we drove along the escape route to the farm hideaway, near Brill, also in Buckinghamshire. The use of this particular Jaguar in the story was always tenuous…apart from the fact that the old classic Jag MKII was a favourite car of both good and bad in the 1960's!
Reynolds said during the course of the interview, that one of the robbers was never arrested for the crime, and that he would take the secret of the name to his grave. As he died in 2013, he appears to have upheld this promise.
---
---