I've lost count of the number of times I've been asked by people to take snaps of them in front of  important landmarks. A camera is thrust in my direction, usually a very small compact, with an impossibly slow shutter release, which makes me look as if I've never touched a camera in my life.  I fumble and eventually get an image, often after some quick tuition by the owner, showing me how the camera works. My recent holiday was no exception. Though this time, I kept a record with my camera too.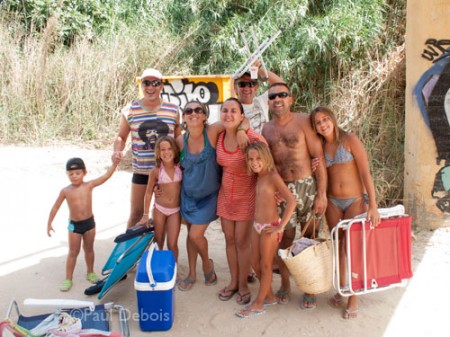 This happy group ran up  saying, "Foto, foto",  and spontaneously assembled themselves in front of me.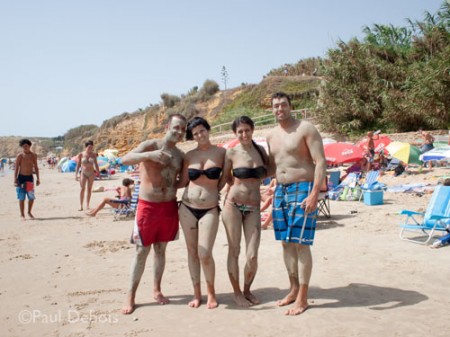 Another group, who had covered themselves in a grey-green clay found on the beaches locally, which is believed to have beneficial effects.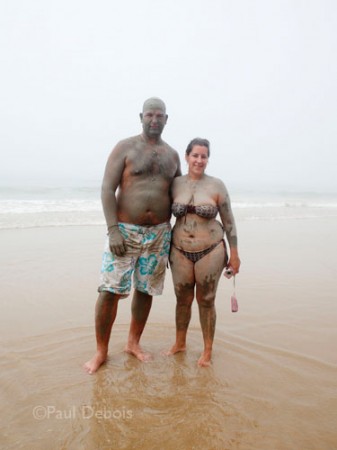 ---
---